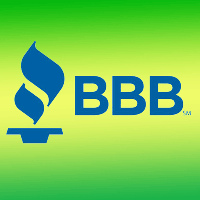 Keep on the lookout for medical marijuana scams!
The Better Business Bureau is advising consumers to be cautious working with MoGreenCard.com, a medical marijuana consulting company based out of O'Fallon, Mo.
The bureau gave MoGreenCard.com an 'F' rating, which is the lowest on the BBB's scale. Several recent unanswered complaints and negative customer reviews led the organization to give the consulting company the rating.
Consumers have reported to the bureau that MoGreenCard.com failed to file paperwork with the state on their behalf, did not issue refunds when requested to do so, failed to communicate, and provided poor customer service. These customers paid anywhere from $200 to $300 for medical evaluations. Reports to the BBB included medical marijuana patients, caregivers, and home cultivator patients who were all scammed.
In Missouri, physician certifications are only valid for 30 days, and some consumers reported that their documents expired before paperwork was finished. That meant they had to pay to get another certification to complete the process.
DHSS and the Missouri Cannabis Industry Association have a few suggestions to avoid Missouri Marijuana Patient certification scams. Remember these guidelines:
Conduct a Primary Source Verification of the Physician
Every medical doctor (MD) or osteopath (OD) must be licensed and listed in the Missouri Division of Professional Registration in order to provide you with a Medical Marijuana Certification. Ask the certification provider for the full name and license number of the doctor giving the certification. You can then verify their current license at the Missouri Division of Professional Registration.
Verify the Medical Marijuana Certification Company
Your best source for selecting a legitimate company is to ask friends or colleagues who are patient cardholders for a recommendation. Medical marijuana certification companies will usually hire doctors on a contractual basis to conduct patient evaluations. Your doctor may be legitimate, but he or she could just be an employee who gets compensated at a predetermined rate per patient. The certification company handles the payments, marketing, business expenses, HIPPA compliance, patient records security, transaction fees, and a host of other business related tasks where fraud could take place.
Check with the Better Business Bureau, online medical cannabis groups, or past customers to see if there are any complaints or problems with past evaluations. If something doesn't seem right, it's better to move on to another company for your medical marijuana certification.
Certification Online
A medical marijuana certification online or in person should follow specific procedures.
When your doctor conducts your evaluation, make sure that you are receiving a thorough examination. The doctor should inquire about your medical condition and ask you for detailed information about your condition.
If your evaluation feels too quick or rushed, then it means that your doctor is probably not complying with the Medical Board's guidelines. A 5-minute evaluation doesn't typically represent a legitimate evaluation for a physician's certification of a patient.
Contact MCIA for more information.
---