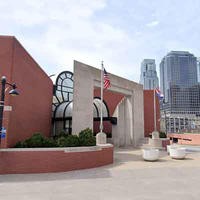 Another Legal Blow For DHSS
The Department of Health and Senior Services (DHSS), which regulates Missouri's medical marijuana program was dealt another legal blow in a ruling by the Western District Court of Appeals on Tuesday, May 18, 2021. The court said state regulators cannot keep information from medical marijuana license applications secret.
DHSS wants to keep all data from the medical marijuana applications and the resulting scores of those applicants confidential. The department has maintained that the law passed by voters in 2018, now Article XIV of the Missouri Constitution, ensures the confidentiality of license applicants and licensees information.
Kings Garden Midwest, a California-based cannabis cultivator, is one of the more than 800 denied applicants who have filed lawsuits against DHSS. In their lawsuit they argued the state's scoring process was "arbitrary and capricious in that other applicants were awarded more points for the same and/or similar answers provided by Kings Garden."
The company is requesting application information from other successful applicants in their challenge of DHSS' license denial. They hope to prove that DHSS had no basis for denying their license if there were no significant differences to answers on their applications versus other applications from approved licensees.
The Court of Appeals said it would be "unreasonable and absurd" to keep the applications secret from companies trying to determine why their applications to grow, distribute or sell marijuana were denied.
"Because applications are not judged solely on their own merits but are ranked competitively against other applications, the only way to determine whether the Department denied Kings Garden's applications in an arbitrary or capricious manner is to compare its applications against information from those of successful applicants," stated in the court's ruling.
DHSS will continue to fight this ruling all the way to the Missouri Supreme Court.
Lyndall Fraker, Director of Medical Marijuana Regulation in Missouri, estimated to a House panel in March 2021, the department will spend at least $12.4 million fighting legal challenges to applications in the coming year.
House Budget Committee Chairman Cody Smith of Carthage stated the initial license caps imposed by the department has resulted in the subsequent legal challenges and the "staggering" legal fees, higher product prices, and an unfilled demand for cannabis product that encourages the thriving black market. Cody suggested that by issuing more licenses the department could put an end to the ongoing legal costs.
Fraker disagreed during his testimony indicating additional licensees would force the state to spend more to regulate the industry. He also said an overabundant legal supply could create a black market.
Out of the more than 2100 applications received for Missouri's medical marijuana program, a total of 853 administrative appeals had been filed against the state by denied applicants. DHSS indicated that 785 remained unresolved at the beginning of the 4th quarter 2020.
---